E-Bike Classes and U.S. Laws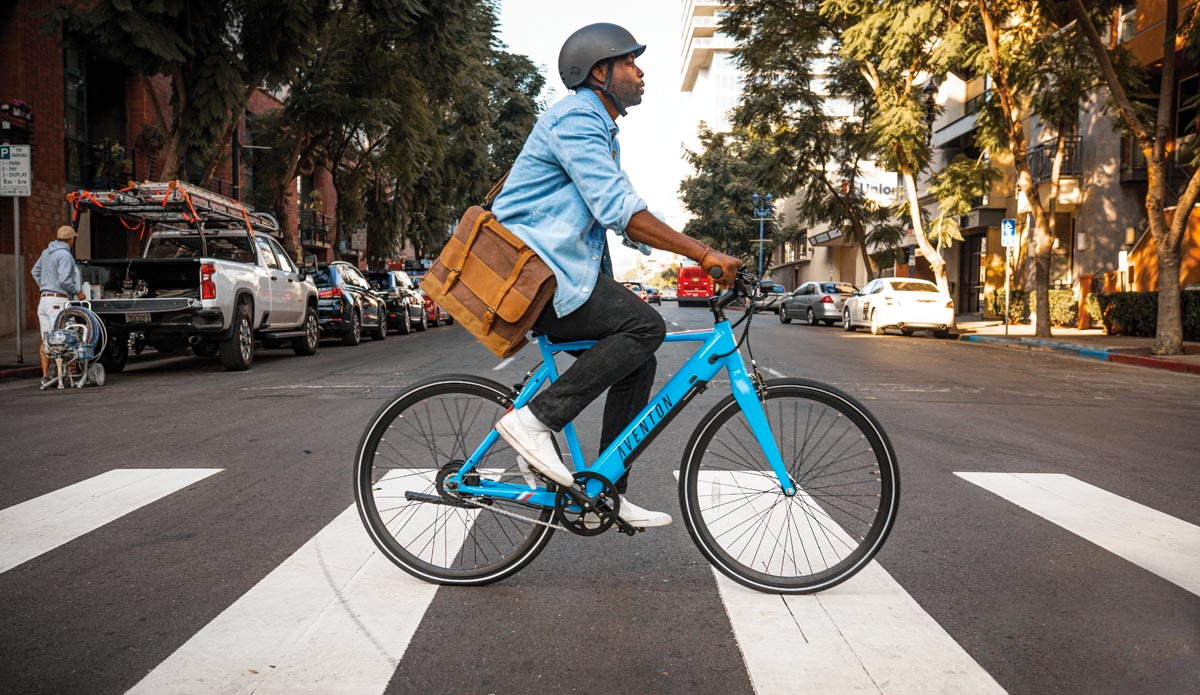 Except for the National Parks Service, the federal government does not regulate the use of e-bikes in the US. That's done at the state level. However, things are changing thanks to the support of the leisure cycling lobby group People for Bikes.
Currently, 36 states observe the most common e-bike classification model – the "three-class e-bike system". Under the three-class e-bike system, any bike with up to 750 Watts of power from the motor is classed as follows:
Class 1

E-Bikes with motors that can only be ridden with a pedal assist system (PAS) and the motor cuts out at 20 mph.

Class 2

E-Bikes with a throttle and PAS where the motor also cuts out at 20 mph.

Class 3

E-Bikes with a PAS only but receive motor assistance up to 28 mph.

Classless

Other e-bikes that don't fall under any class in the system (for example, those without pedals, those with a throttle that can assist up to 28 mph, and those with motors over 750W)
There's still a bit more to it though. So, let's take a deeper dive into the way this works.
Can You Ride an E-Bike Without a License?
In the majority of US states, e-bikes are defined as traditional bicycles and not as motorcycles and mopeds. That means you can ride an e-bike without a license. 
As with bicycles, the majority of states do not require you to have insurance or to register the bike with the state department of motor vehicles. There are exceptions to this, however, as we will discuss in the next section.
Electric Bicycle Classes 1, 2, & 3 - Laws & Regulations
According to People for Bikes, the 36 states that currently observe the three-class e-bike system are Alabama, Arizona, Arkansas, California, Colorado, Connecticut, Delaware, Florida, Georgia, Idaho, Illinois, Indiana, Iowa, Kansas, Louisiana, Maine, Maryland, Michigan, Minnesota, Mississippi, Missouri, Nevada, New Hampshire, New Jersey, New York, North Dakota, Ohio, Oklahoma, South Dakota, Tennessee, Texas, Utah, Vermont, Virginia, Washington, West Virginia, Wisconsin, and Wyoming.
Likely, more states will eventually follow suit as e-bikes become an ever more popular form of transportation. 
People for Bikes is leading the way in pressing for a similar set of regulations on e-bikes across the US. In a policy document it suggests that Class 1 and 2 e-bikes should be able to go anywhere a traditional bike is allowed thanks to their speeds being similar. 
According to the same policy document, Class 3 speed pedelecs may be restricted from multi-use paths such as boardwalks. They also may further be restricted to bike-only lanes and those roadways with other motorized vehicles. Additionally, there may be minimum age regulations and rules over wearing a helmet. 
It is interesting that in none of these policy suggestions, it is recommended that an e-bike should be registered or that the rider should be licensed and insured. Even if your state has adopted these policies, it may make sense to have third-party liability insurance in case you get into an accident and face expensive court action.
Understanding the Three Electric Bicycle Classes
To fully understand the three-class system, you must have a basic understanding of how e-bikes work.
On a Class 1 e-bike, there will be a motor on one of the wheels (a hub motor) or in the crank area (a mid-drive motor). Sensors around the crank will tell a computer (the controller) that the rider is pedaling and it will tell the motor to produce power. This is known as a pedal assist system (PAS).  
Most major international cycling brands make Class 1 e-bikes, including Giant, Specialized, Raleigh, and Trek.
Class 2 electric bikes have a PAS system as well as a throttle. The throttle is either a button, lever, or half-twist grip throttle like that on a motorbike. When you operate the throttle, you can stop pedaling and, via the controller, it will tell the motor to produce power.
Many of the pure e-bike manufacturers, such as Rad Power Bikes, Himiway, and Pedego have throttles on their machines.  
These are PAS-only electric bikes that have a speed limiter that makes the motor cut out at 28 mph rather than 10 mph like on Class 1 e-bikes. Class 3 e-bikes DO NOT have throttles. In addition, they must have a speedometer, unlike other electric bikes.
According to the National Conference of State Legislatures, any device that does not fit under these classifications "is not considered a low-speed electric bicycle that would be regulated as a bicycle."
Some e-bike manufacturers like Jetson and SONDORS will claim that their machines fall into one or even two of the three e-bike classes. However, many of these e-bikes can be considered out of class because they don't technically meet any of the class specifications.
In the case of Jetson, many of their e-bikes will not do more than around 15 mph, and they lack pedals. Meanwhile, the SONDORS Rockstar has a throttle, but its motor will cut out at 28 mph, so it can't be considered Class 2 or Class 3.
If you do buy one of these e-bikes, check your local regulations to ensure you don't need to register your bike as a moped or meet other requirements. Some locations place restrictions on how fast a bike can go under throttle power before they are no longer considered an e-bike.
There are also electric motorcycles that lack pedals and don't even pretend to be bicycles. Major electric motorcycle startup Zero Motorcycles makes machines that will go over 100 mph and ride in a similar way to their gasoline-powered rivals.
Such motorcycles will be subject to the same laws as gasoline-powered motorcycles, including registration, taxation, licensing, and insurance requirements.